Noelle M Melanson, Esq.
1430 Royal Palm Square Blvd., Suite 103
Fort Myers, Florida 33919
Telephone: 239-689-8588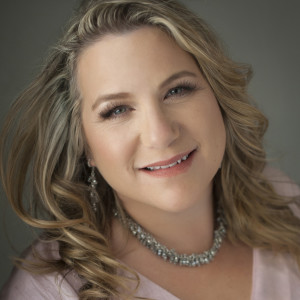 Ms. Melanson is the founder and sole shareholder of Melanson Law PA. She was born in Leominister, MA and grew up in Prince Edward Island, Canada and relocated to Florida in 1991.
Noelle attended the University of Prince Edward Island and Florida Atlantic University in Boca Raton, Florida where she was awarded her bachelor's degree in Social Science with a certificate in Woman's Studies.
Ms. Melanson continued her Education at Florida State University of Law where she received her Juris Doctor in 2003. While at Florida State, she also earned a certificate in Environmental and Natural Resources Law and Environmental Law.
During law school, Noelle served as a legislative intern with the Judicial Oversight Committee of the Florida House of Representatives and she had the opportunity to spend a summer studying abroad in Vietnam and traveling throughout Asia. This experience provided a world-wide perspective and appreciation of other legal systems which she carries with her daily in her practice of law.
Noelle is licensed to practice law in all State Courts in Florida and the United States District Court for the Middle District of Florida. She is a member of the Florida Bar since 2003 (Real Property, Probate and Trust Law Section (RPPTL) and Elder Law Section), the American Bar Association, Florida State Guardianship Association, the National Association of Elder Law Attorneys, the Academy of Florida Elder Law Attorneys, the Florida Association of Women Lawyers and the Lee County Association of Women Lawyers. Ms. Melanson has served as past chair of the 20th Judicial Circuit Unlicensed Practice of Law Committee as well as a member of the 20th Judicial Circuit Grievance Committee.
Noelle is dedicated improving her knowledge in the areas of law in which she practices and stays current through her participation in professional organizations that are dedicated to improving those areas and ensuring that the members are well informed on the most current, important and emerging topics.  As a result of her experience and proven record of results, Ms. Melanson has earned an AV® Preeminent™ Peer Review Rating by Martindale-Hubbell®, the highest recognition possible in the legal industry, for her professionalism and ethics.  Also, in 2012 she was selected as a Fellow for the Real Property, Probate and Trust Law Section of the Florida Bar where she served a two year term on the RPPTL Executive Committee. Noelle currently serves the RPPTL Section as an At Large Member representing the 20th Judicial Circuit on the Executive Committee and is a member of the Probate Committee, Guardianship, Power Of Attorney and Advanced Directive Committee and the Digital Assets Committee.
Ms. Melanson is very active in her community. She volunteers with numerous local not-for-profits, she served on the Board of Directors of the Harry Chapin Food Bank of Southwest Florida from 2008 through 2016 having last served as Chairperson of the Board. She is also a member of Impact Initiative and serves on a United Way Allocations Team.
She currently resides in Fort Myers, Florida with her dog Sammy.
Click hereto see Ms. Melanson's Curriculum Vitae.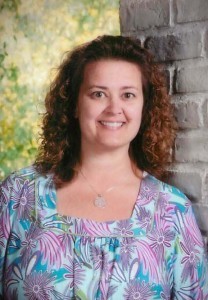 Mary Sandfort
1430 Royal Palm Square Blvd., Suite 103
Fort Myers, Florida 33919
Telephone: 239-319-2500
Ms. Sandfort joined the firm in November 2015 and handles the incoming calls for the firm.  Miss Sandfort was born and raised in the Midwest. She attended Concordia University-Nebraska, earning her Bachelor of Science in Education and Master of Education in Educational Administration degrees.
Mary taught at a local private school for twenty-five years before joining Melanson Law in November 2015 as the receptionist.
Miss Sandfort is active in her church community. She enjoys traveling, reading, photography, and going to the beach.